Cavitation RF Cryolipolysis Slimming Machine With Lipo Laser
Packaging:

best material wooden package

Brand:

Tingmay

Place of Origin:

Guangdong, China (Mainland)
Product Description
cryolipolysis slimming Welcome to our site, please refer to our FULL CATALOG at the left side, or please visit our website, .   cryolipolysis slimming *factory price,multifunction
Slimming Machine
*OEM/ODM,1 yesr warranty
*cryolipolysis+lipo laser     Description of this cryolipolysis slimming    Principle Cryolipolysis Extreme Shaping Instrumentsynergistically combines the latest techniques and effective for the treatment of the main factors responsible for cellulite and localized fat.   How it works: Cryolipolysis Extreme Shaping Instrument uses cryolipolysis + vacuum, Ultrasound and Cavitation,Body Multi-RF Therapy to achieve cellulite reduction and improved body contour.   Color Led lights are integrated with Galvanic currents to improve blood flow and cell metabolism, giving enhanced results and stimulating the formation of collagen.   Ultrasound waves produce a mechanical vibration of the tissue which breaks down the cellulite, increases circulation and has anti-inflammatory and regenerative effects.   Cavitation, direct into the fatty layer, speedily vibrate deep-seated cellulite, produce numberless vacuum cavitation, mightily strike the fatty cells, let them produce inner cracking, and dissolve to be the free fatty acid.   Controlled vacuum therapy causes significant mobilisation of localised build-ups as well as having a draining effects.   Multi-polar RF uses proprietary technology to create a highly efficient and tightly woven energy matrix.this dense energy matrix penetrates multiple layers of the dermis heating it from the inside out. Complete skin penetration ensures exponentially improved clinical efficacy and products clearly visible results   Lipo laser utilizes the latest low level/cold laser technology to reduce girth and spot fat over almost all areas of the body without surgery, downtime or redness. A typical 40-minute waistline treatment can reduce an individual by ½ to ¾ of an inch while a full protocol of eight treatments usually results in multiple inch loss.   Conclusions: The crew of STS is a set of techniques whose application in cellulite and localized fat deposits are shown to be effective in reducing, contributing significantly to the remodeling of body shape.   It is a non-invasive, painless and safe, which provides verifiable results in a significantly reduced timeframe.   Multifunction:
In one team combined the most effective techniques for body treatments that make the STS in one of the most comprehensive equipment market.
Customization on demand: lDue to the large number of possible programs. The team has up to 7 programs that combine different techniques to obtain optimum results and several preset programs for each technique. lSpecific applications for each of the cases. Its multi-patented applicators of different sizes to suit all areas to be treated, even facials.   Maximum Return: lWhen using several techniques simultaneously achieved better results in less time. lThanks to the use of plates, you can perform self-treatment without a cabin attendant. lLow consumer spending.   Treatments painless and safe: By vacuum sensitivity test negative pressure adapts to each person avoiding pain and side effects such as bruising or may be sagging.   Product photos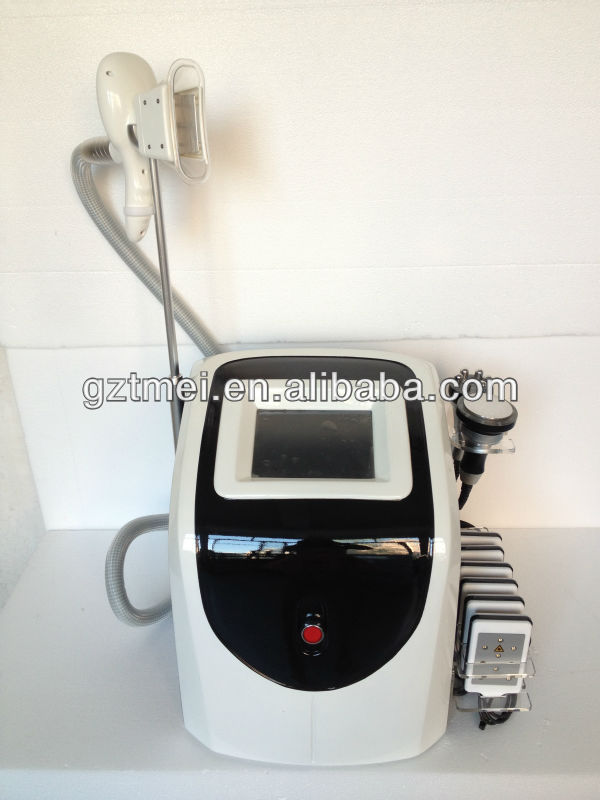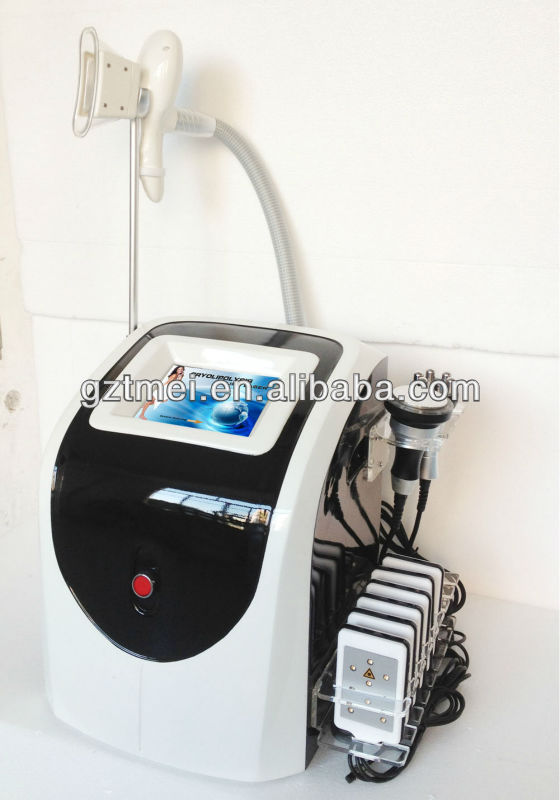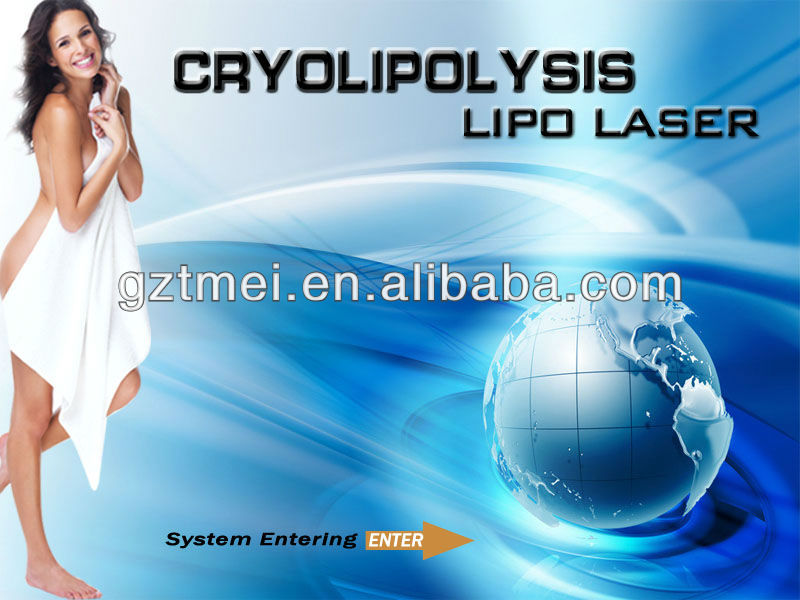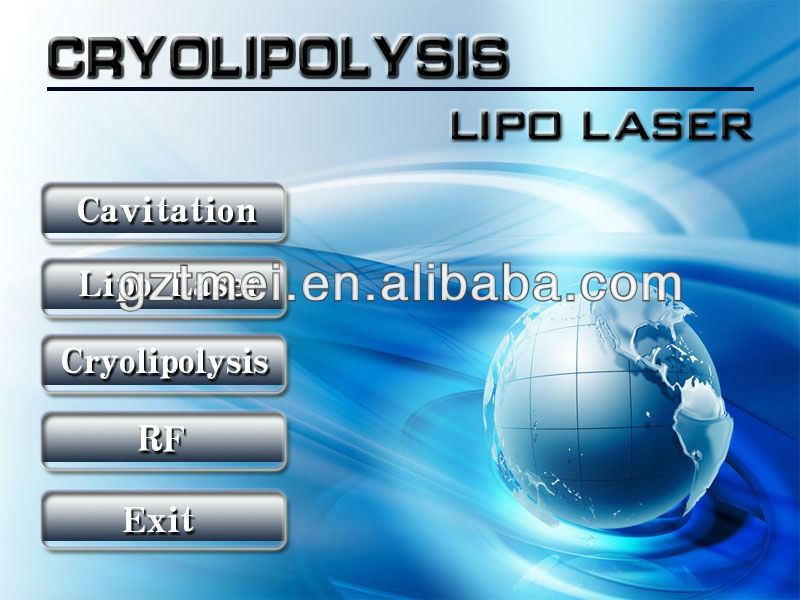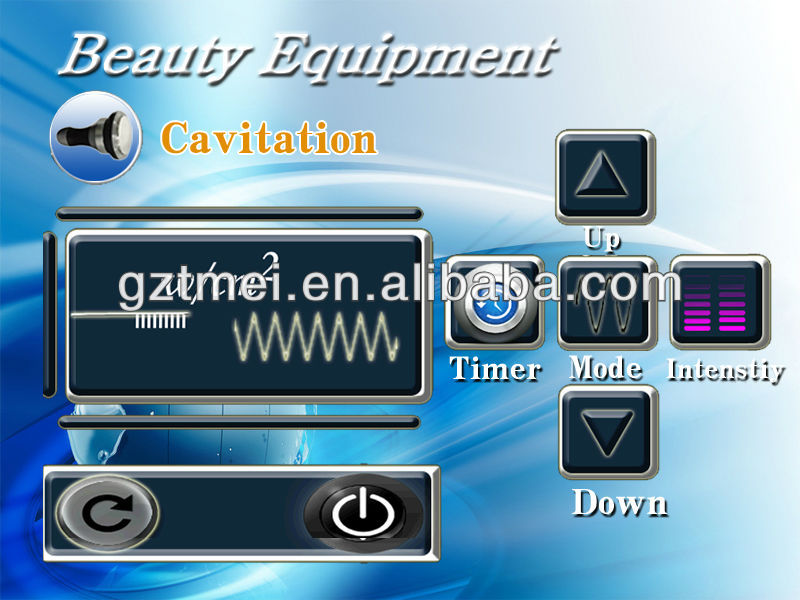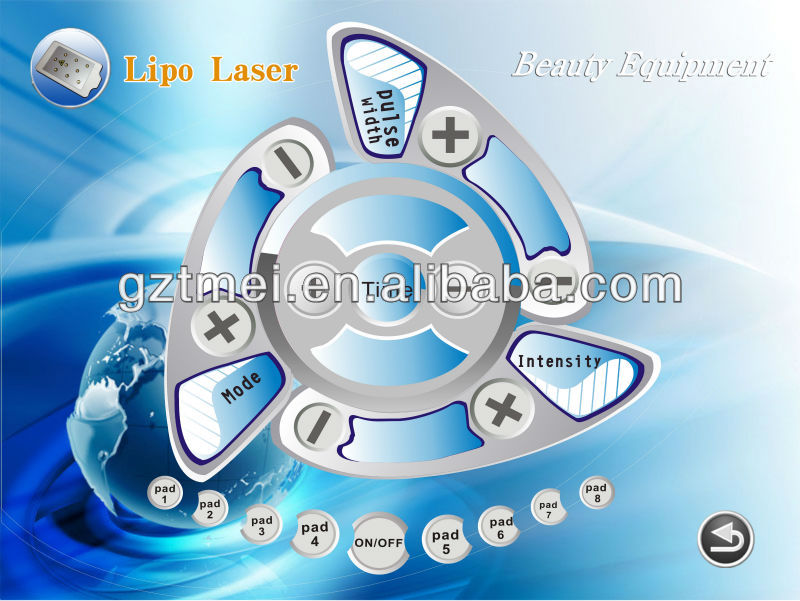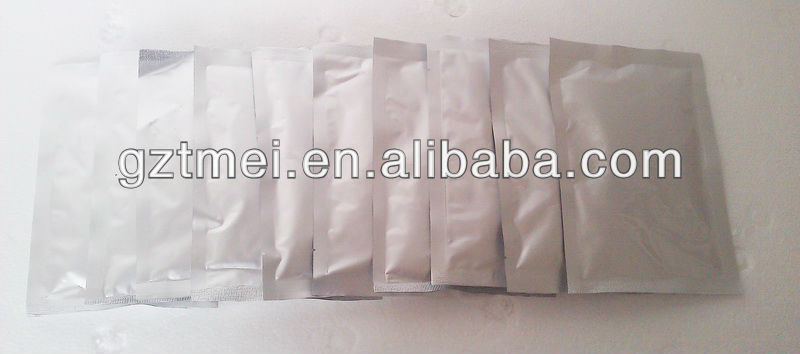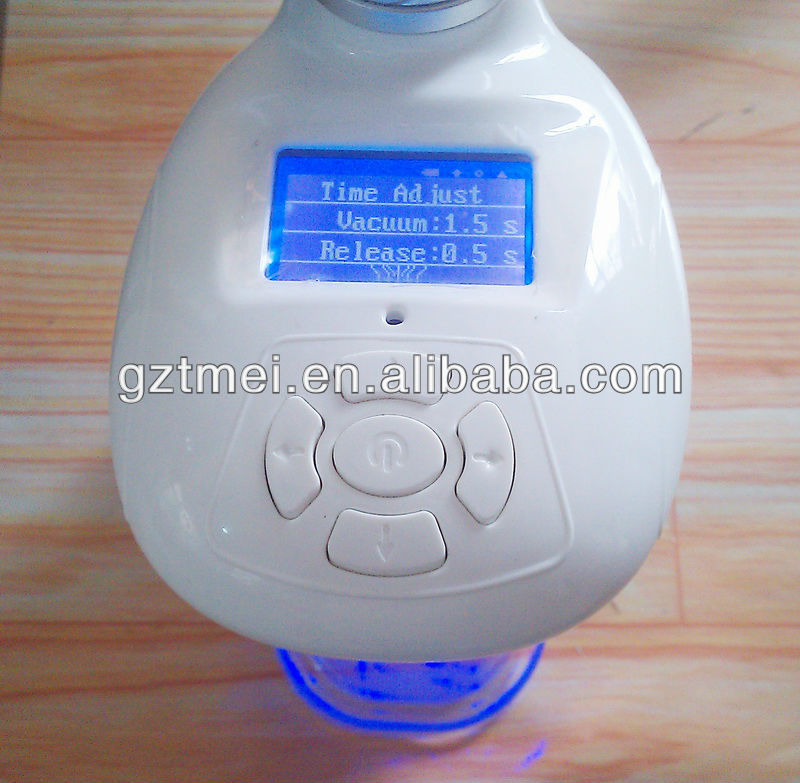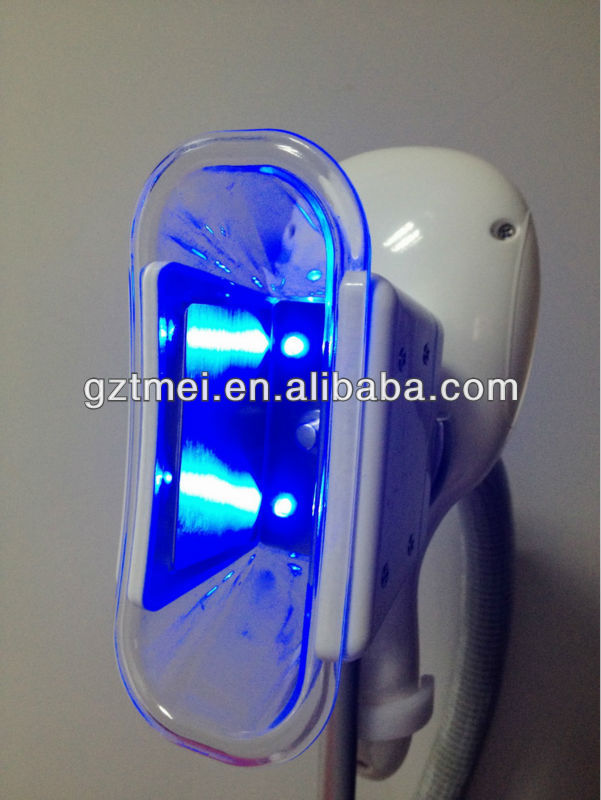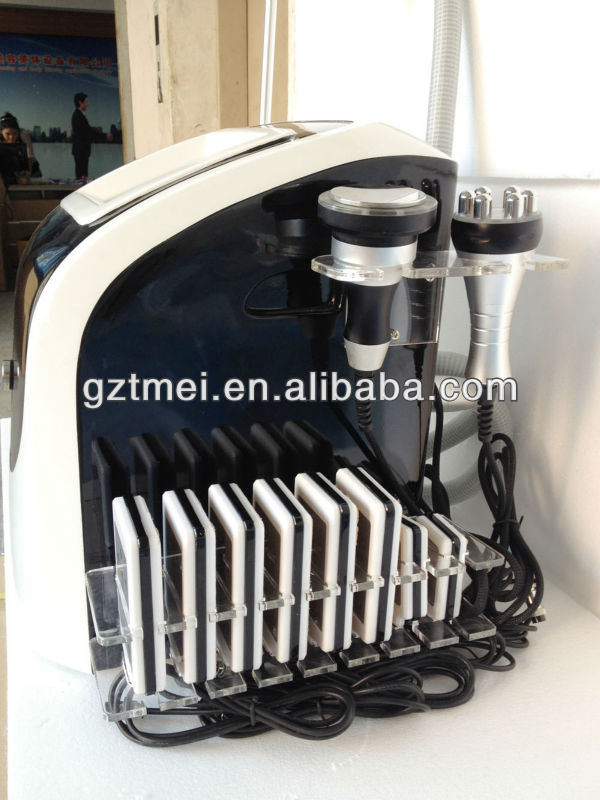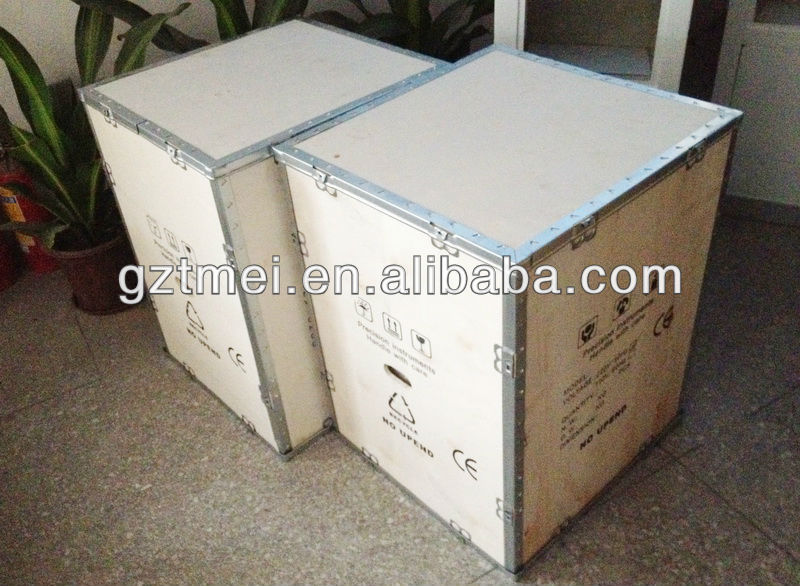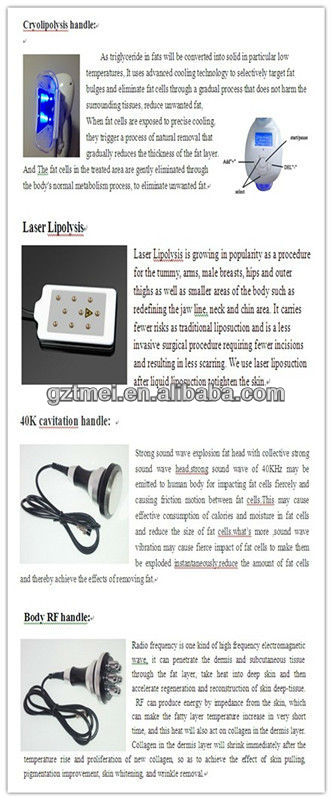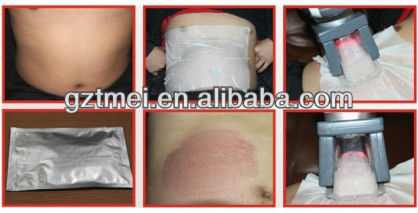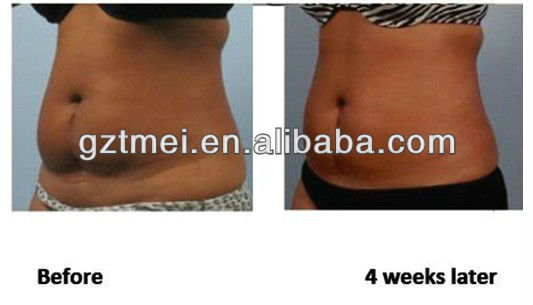 Technical Parameter  
| | |
| --- | --- |
| Voltage | AC110V/220V 50-60Hz |
| Power | < 400w |
| Temperature | -14 °C~14°C |
| Pressure output | 0-900Kpa |
| Handle working size | 5.5*14cm |
| Screen | 8.4 inch touch screen  |
| Body RF | 1Mhz |
| Lipo laser | 635nm-650nm |
| Cryolipolysis | -14 °C~15°C |
| Cavitation frequency | 40Khz |
| Net weight | 20KG |
| Gross weight | 28KG |
    QUESTION&ANSWER   1. What is Cryolipolysis Extreme Shaping? Cryolipolysis Extreme Shaping provides the most effective solution to improve and control the orange skin and localized fat through a combination of the latest aesthetic technologies, the best results in fewer sessions.   2. What are the applications of Cryolipolysis Extreme Shaping? The Cryolipolysis Extreme Shaping is effective in controlling and improving the orange skin and localized fat, with skin markings also used as muscle relaxant ....   3. On what areas can be applied? With Cryolipolysis Extreme Shaping can act anywhere on the body that this orange skin (buttocks, legs, abdomen, arms, etc)     4. Does it hurt the application? The sessions are not painful Cryolipolysis Extreme Shaping since only non-invasive techniques are used. In addition, the vacuum causes relaxation massage and wellbeing.   5.Is Lipolaser Safe?
Yes, Lipolaser treatments are completely non-invasive and clients feel nothing. Lipolaser's low level laser technology has been studied and used for over 30 years for many biomedical purposes. FDA approved for pain and inflammation,doctors can use it for fat loss .   6.Do I have to do other things to lose the fat?
Only for bigger results - 1 inches without changes, 5inches with major lifestyle changes,
like diet and exercise we have support if you choose to change your life while doing the
sessions.
7.What do you do to keep the fat off?
Normal things you need to keep weight off diet and exercise, drinking water, etc.  
8.Where Does the Fat Go?
That fat can be burned as energy in the body, or normal metabolic processing just like
when you exercise and release fat.
9.How Quickly Will I See Results?
Many clients see measureable results after their first session.
10.What Kind of Results are Produced?
1-5 inches average-the most lost in 9 sessions is 23 inches People who make minor
lifestyle changes, are on the higher end of the average, and those who don't, the lower
end.    Certification of the machine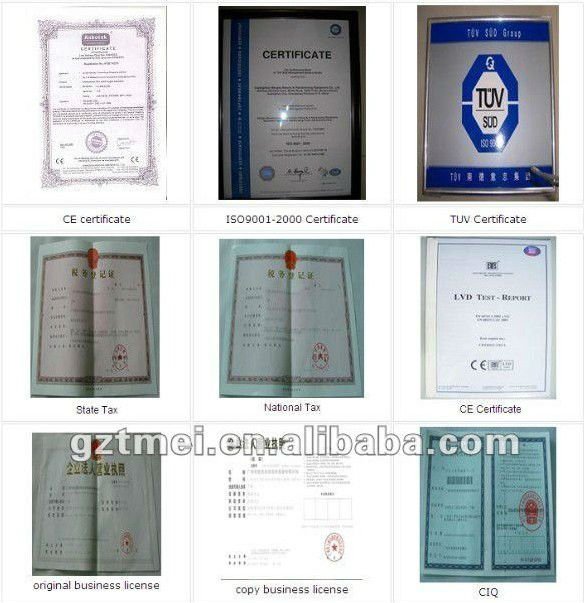 Please contact us for more detailed information for this cryolipolysis slimming machine Contact us if you need more details on Cryolipolysis Slimming. We are ready to answer your questions on packaging, logistics, certification or any other aspects about 2013 Cryolipolysis Slimming Machine、Cryolipolysis Slimming. If these products fail to match your need, please contact us and we would like to provide relevant information.
Product Categories : Cryolipolysis Machine